MIEB Affiliation to Holy Cross Marathi Section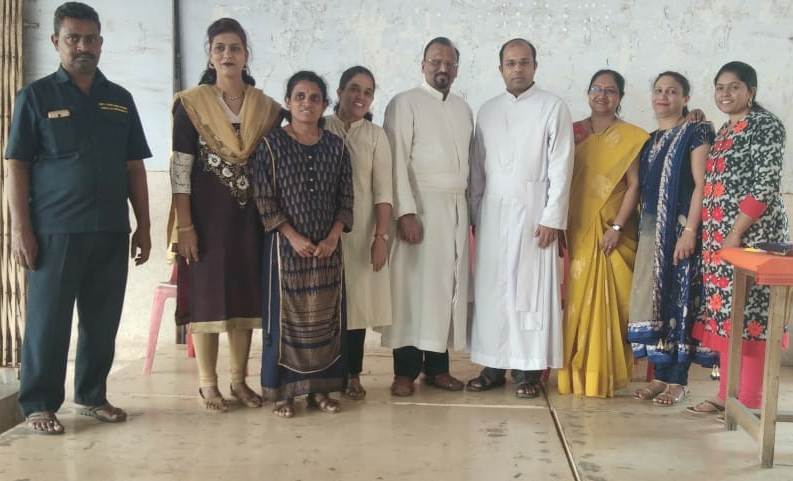 The Parish school of Holy Cross High School at Kurla has a 118 year old legacy. The first school that was started was a Marathi school which still functions along with its English medium section. The Marathi medium section has recently been granted affiliation by the Maharashtra International Education Board (MIEB) to implement its international curriculum. The MIEB is an autonomous Board established by the Govt. of Maharashtra, State Education department that aims to run Schools across Maharashtra providing high quality Education equivalent to International Standards for the children in aided as well as government schools. It will be the second board in the state after the Maharashtra State Board of Secondary and Higher Secondary Education. The Maharashtra International Education Board (MIEB) will prepare the syllabus for non-English medium schools, and will compete with the existing boards such as CBSE and ICSE.


As part of the first stage, nursery to Class 3 will run according to the new curriculum. More classes may be added at a later stage. MIEB schools will offer an inter-disciplinary curriculum i.e. it will not depend on text books which are on the lines of Central Board of Secondary Education (CBSE) and Indian Certificate for Secondary Education (ICSE) curriculum, with some local elements. Students will be able to pick from a list of subjects on offer.


Neither English nor Marathi will be made the first language. All languages will be given equal preference. The curriculum will focus on attitude, knowledge, application, skills and habits for the better future of the children. The infrastructure of these schools will see to it that the school is able to provide the right environment, infrastructure and curriculum to meet international standards. We are proud that one of our Archdiocesan School has been granted this recognition to implement International curriculum.