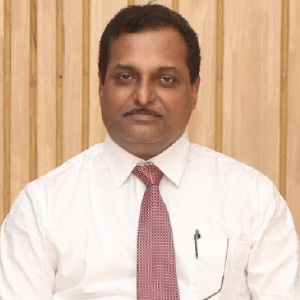 Dr. Sanjay Fernandes

Dr. Sanjay Fernandes is a well-reputed Dermatologist and an ex-student of Holy Cross High School, Kurla. He has been one of the leading dermatologists in array. With many years of experience in this field, Dr. Sanjay has made a recognizable name within and beyond the vicinity. From the very inception of his clinic in Kurla West and his service at various Hospitals and clinics, the doctor has catered to the needs of the patients in the most outstanding manner.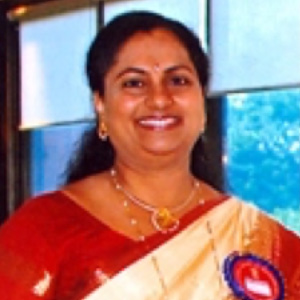 Mrs. Jean Moses Gomes

Mrs. Jean Moses Gomes is the Head – Mistress & Principal of C.E.S's Michael High School and Marceline Junior College (of Arts, Science & Commerce), Kurla Mumbai and she has been an ex-student of Holy Cross High School, Kurla. She believes that education is the only way that will lead to success and hence, she along with her husband Mr. Moses Gomes started a school way back in 1988. She has received the National Award for Teachers 2011 on 5th September2012 at Vigyan Bhawan New Delhi from the honorable' Shri Pranab Mukherjee, the President of India.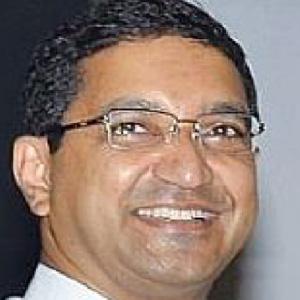 Fr. Jude Fernandes

Fr. Jude Fernandes S.J. was the Principal of St. Stanislaus High School from 2007 – 2015. He was previously the Parish Priest of Holy Family Church, Chakala, Andheri East and the Vice Principal of Holy Family School. He completed his schooling from Holy Cross High School Kurla.
Mr. Sunil Domnic Gonsalves

Mr. Sunil presently works as Additional Public Prosecutor for Greater Mumbai. He has worked as Additional Public Prosecutor for Greater Mumbai from 2008-2010 and as Special Public Prosecutor for CBI from 2010-2015. He has been a part of standing council for National Investigation Agency since 2015 and Standing Council for CBI since 2016 and has a rich experience of 17 Years in his profession. He completed his schooling from Holy Cross High School in 1990.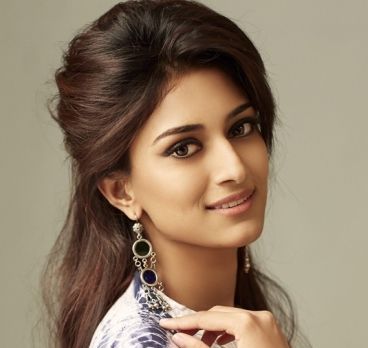 Erica Jennifer Fernandes

Erica Jennifer Fernandes is an Indian film actress and model who has appeared in Kannada, Hindi, Tamil and Telugu language films. She was born and raised in Kurla, Mumbai and is an ex-student of Holy Cross High School. She is best known for playing Dr. Sonakshi "Sona" Bose, the female protagonist of the critically acclaimed 'Kuch Rang PyarKeAiseBhi'. Prior to her film career she took part in Femina Miss India 2012 beauty pageant, finishing in the top 10. She has also won Pantaloons Femina Miss Maharashtra 2011. Apart from this, Erica is a vlogger and has her own YouTube channel. She also owns an instastore on Instagram which provides newest collection of jewellery pieces designed by herself. Presently she is working on another TV show. She had also been to school in July 2018 and a video shooting on ABP news made a flashlight.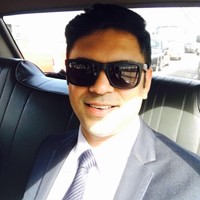 Mr. Kenan Machado


Kenan Machado studied at the Holy Cross High School, Kurla and graduated from the University of Mumbai with an economics degree. He also has a post-graduate diploma from the Xavier Institute of Communications in mass communications and journalism.

He currently covers Asian markets out of Hong Kong for The Wall Street Journal and Dow Jones. He previously covered Indian stocks and mergers and acquisitions out of Mumbai. Before that, Kenan covered the technology, media and telecommunications industries in India.


Kenan previously worked as a principal correspondent in CNBC India covering technology, telecommunications, metals and mining industries. He also covered general news for the CNBC network during multiple terrorist attacks in Mumbai and prior bomb attacks.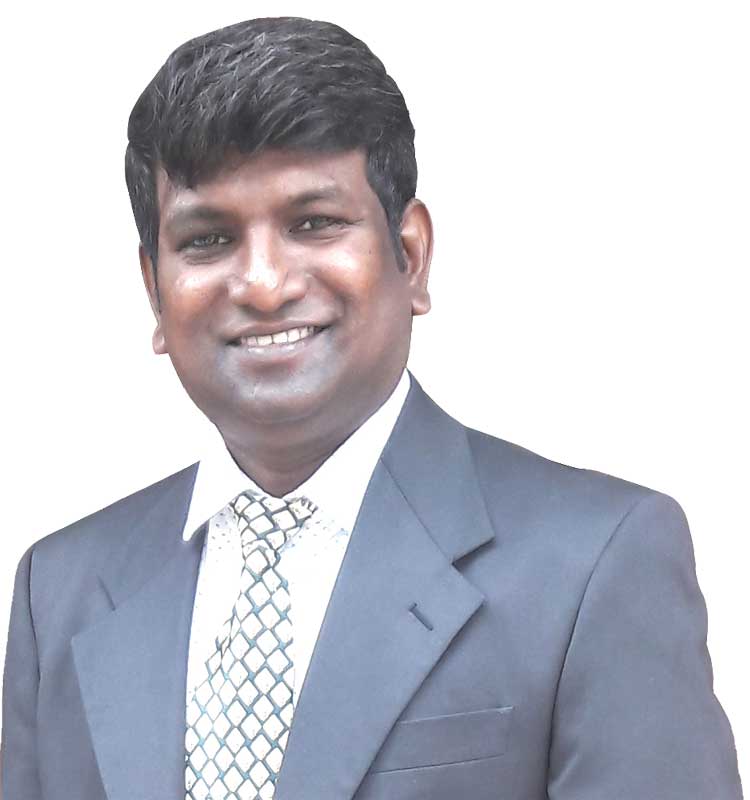 Mr. Biju Gopalan

Mr. Biju Gopalan – Director of Cogent Academy, is currently working towards bringing a dynamic transformation and a positive change in one's career and life. He has trained more than thousand participants from different walks of life. He is an ex-student from Holy Cross High School, Kurla (1990 Batch)and has won many national level athletic championships representing Maharashtra and has also participated in Junior Asian Selections.


Biju as an author has penned two e-books available on Amazon, 'Beyond the Horizon' – a book on motivation and 'Awaken Your Inner You' – a book on emotional intelligence which was adjudged as a best seller. Biju is a certified Life Coach and a Success coach from International Coaching Federation (ICF), Neuro Linguistic Practitioner (NLP) and a Career Counsellor. After successfully spending 15 years in the corporate industry, he quit his lucrative high-designation job to pursue his passion for behavioral training and coaching. Biju is also instrumental in training many underprivileged teenagers to get employment under the Teach India program, an initiative by Times of India group and British Council.


He attributes his success to Holy Cross High School for laying the foundation, providing the opportunity and initial motivation that has played an imperative role in his career and life.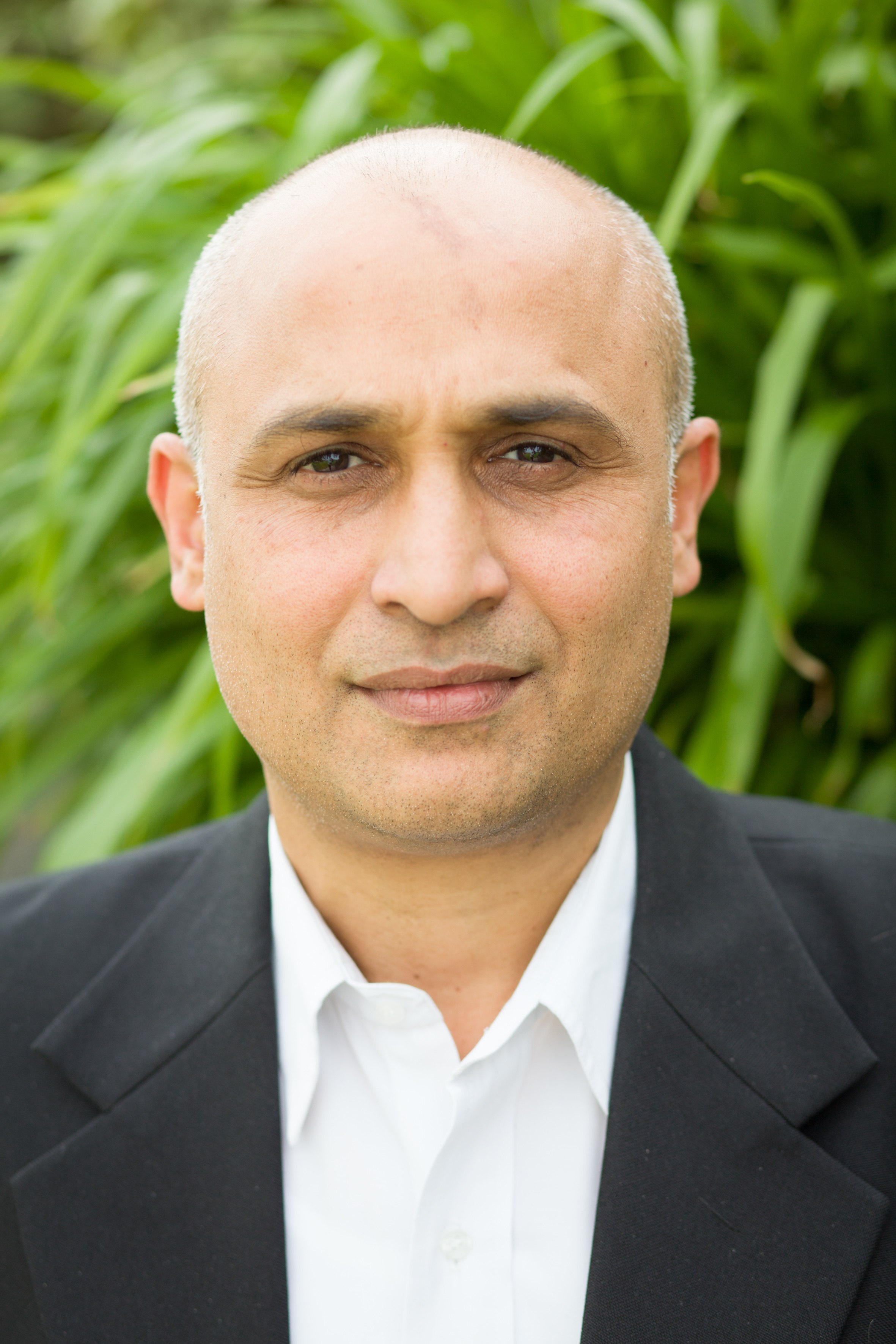 Mr. Lalit Bhandary


Mr. Lalit Bhandary, is an ex-student of H.C.H.S. (pass out batch – 1982). He expresses his gratitude to all his teachers, support staff and the management for an excellent schooling which has helped him to carve his way to find his career.


Though he is a Dutch now, the lessons learnt in school are still valid. He has graduated to be a Production Engineer, further studied MBA and is a CIMA qualified accountant. Currently, he is serving the world's renowned NGO Oxfam Novib in The Netherlands as Finance Professional. Oxfam Novib works on the principle 'one world one humankind'. It works to give voice to the poor and the underprivileged children, raises awareness on gender sensitivity, encourages youth participation in important decision making process and gets involved in resolving any other humanitarian crisis. One of the programs he is working for is SeedGROW programme. Under this program they try to give voice to the poor farmer's, think of their betterment and educated them on land rights. His role in this programme is to take care of all aspects of finance make a budget, forecast, and variance analysis. His function is the backbone of the program as he has to ensure that the donors resources are well spent.


The best memory which he carries of his school days is of being the captain of the school hockey team, the Christmas fair, assemblies and last but not the least the class pranks. Though an average student yet, the exposure in the school made his foundation strong to face today's challenges. His message to the fellow HCHS students is that everyone leaves back their own foot print in life, though studying is just one part of life but, there are also other things to develop to make your own foot print. If your intention is good, good will find you.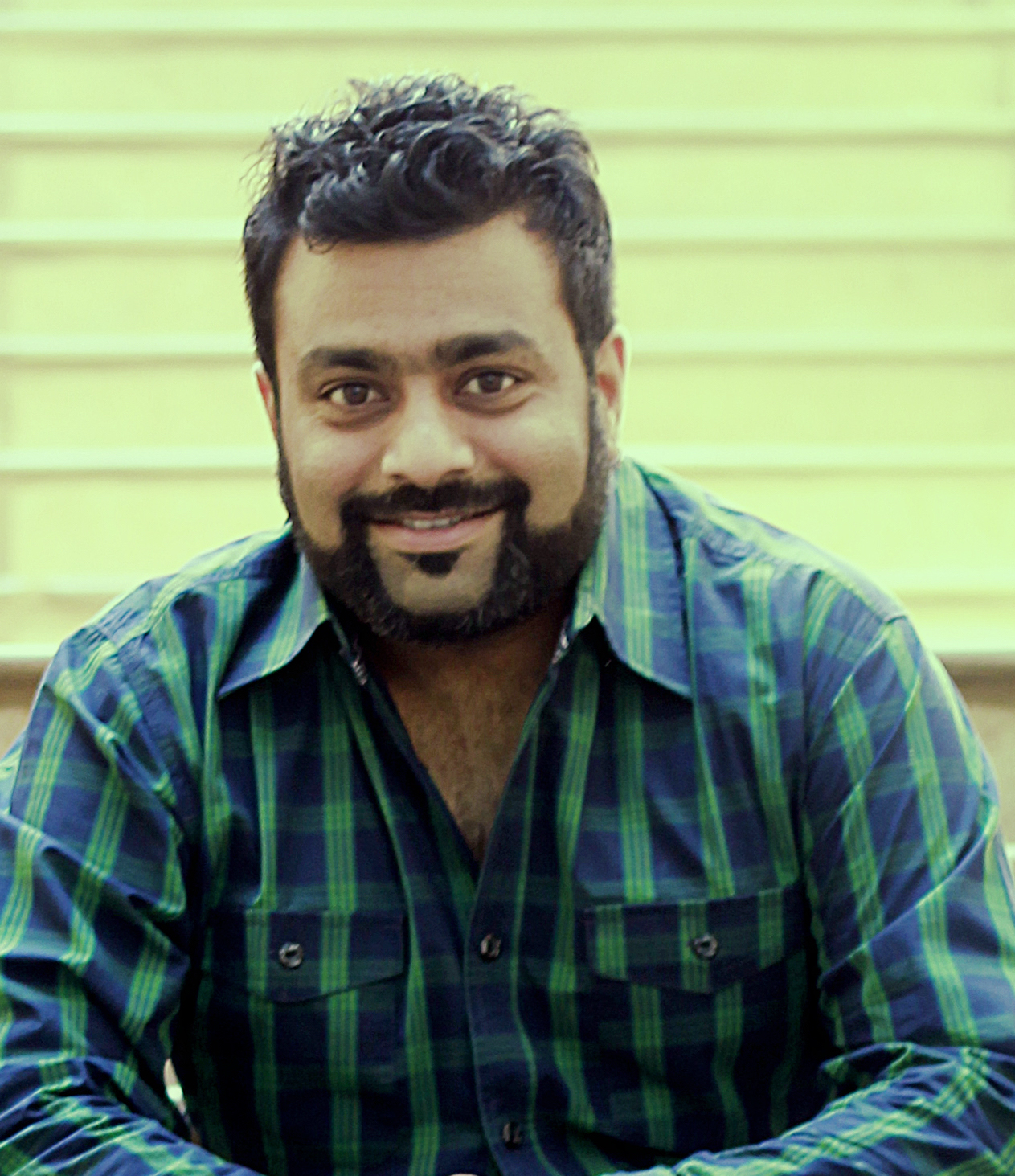 Mr. Prashant Mohitey
Mr. Prashant Mohitey, alumni of Holy Cross 1992 - 93 batch, is currently based in Nairobi, Kenya for the past 9 years. He owes a big thanks to his alma mater for giving him the confidence and exposure while he was still in school. He was a band major and has participated in inter school competitions / performances.


Mr. Prashant shifted from India from a private company as Asst Vice President and joined in Nairobi, Kenya as a Retail Operations Head for Duty Free at Nairobi International Airport, after which he joined a furniture company as a Business Development Head. Recently, he has started his own business as a Consultant and as an Event Manager.


Other than the professional achievements, he is very active in the social community there


Managing Committee member of the Hindu Council Community


Radio Jockey with Radio FM station called Sound Asia FM


Nominated as the Best Anchor of the year 2018
His production company MarketBuzz Ltd was nominated as the best entertainment company in the local event category in 2018. In 2016, he won the IIFA Awards Star Hunt competition which was organized in association with a local magazine called 'The Asian Weekly' and got the opportunity to attend IIFA awards in Madrid Spain along with all the bollywood celebrities. Other than that he loves singing and does various shows in Nairobi and keeps posting his videos on social media page.


It is with a grateful heart that he thanks his school for being the strong pillar of his life and will be forever indebted to his teachers and this institution.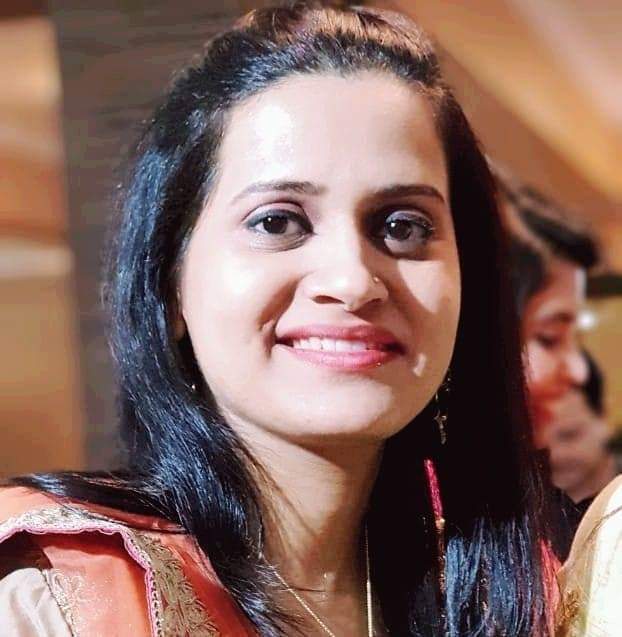 Dr. Sana Khan-Patel


Dr. Sana Khan-Patel is a distinguished Dentist and an ex-student of Holy Cross High School, Kurla (2001 batch pass out). She completed her Bachelor of Dental Surgery (BDS) from Terna Dental College, Navi Mumbai. Having worked earlier in dental clinics in Mumbai and Dubai, she is currently running her own dental practice in United Arab Emirates. Her motto in life is to "put a smile on every face". She believes everyone deserves to smile and she strives to spread smiles all around through her exceptional work in the field of dentistry.


She acknowledges the contribution of Holy Cross School and its teachers in shaping the success in her career and instilling the confidence to succeed and wants to be a role model and contribute in the building of the next generation from her Alma mater.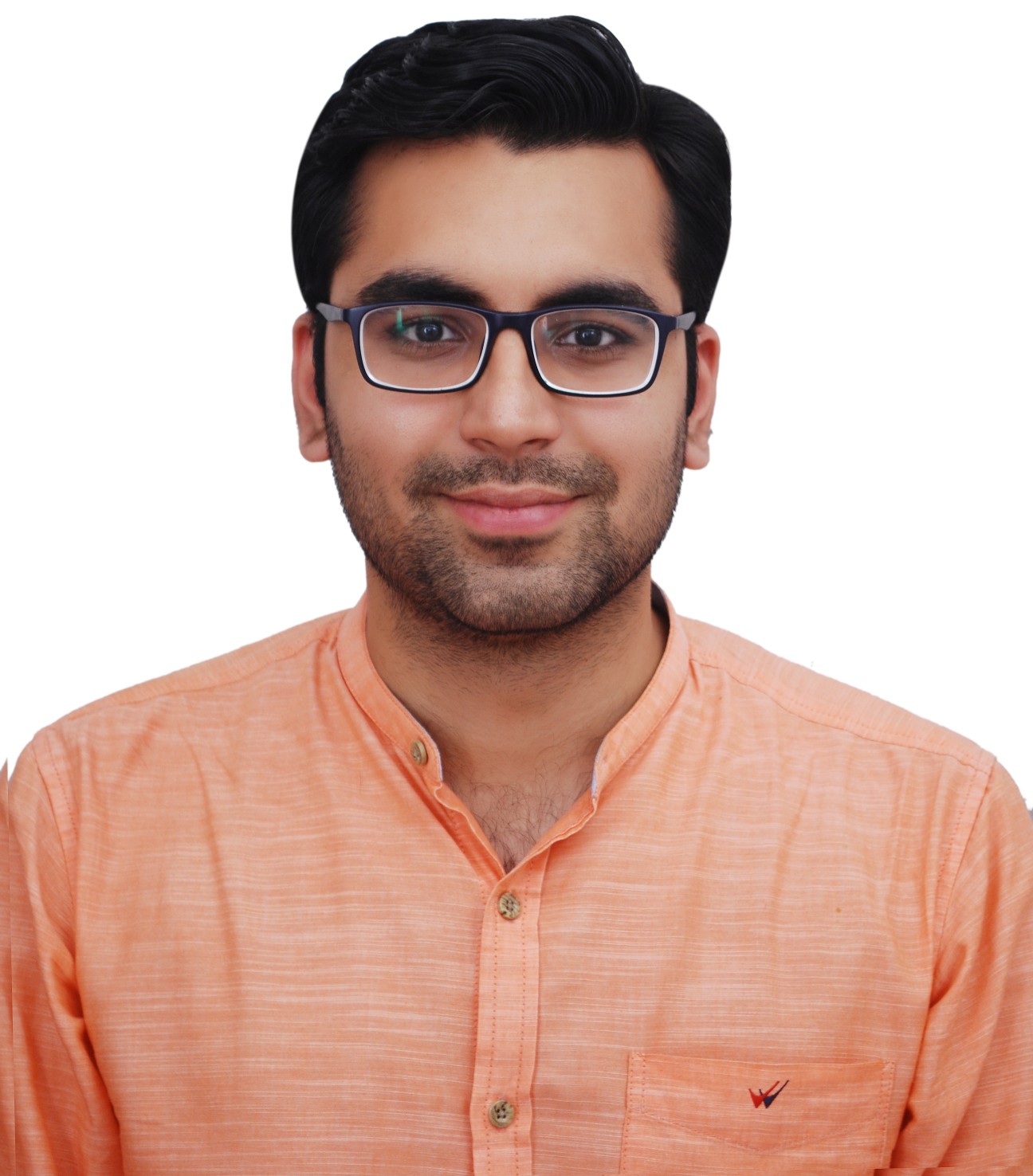 Dr. Alish Rajesh Mehta


Dr. Alish Rajesh Mehta, is a Post Graduate Trainee (DNB General Surgery) at Ramkrishna Care Hospital, Raipur, and is a proud alumni of Holy Cross High School, Kurla (2008 batch pass out). It was at the said institute that he found a love for biology that he never had before.


He is indebted to his teachers who gave him support and guidance all throughout his schooling. He was the head boy of the school and had overcome his stage fear because of the confidence that the teachers instilled in him and the inter-school competitions that he attended, later who came up winning inter zonal science quiz competitions.


To elicit a few milestones he has achieved in my life


'Dr. Anil Bharde Memorial Prize' for holding a good academic and extracurricular activities record at Ramniwas Ruia Junior College, Matunga (2010)


Working as a member of Rotaract Club of the Caduceus as a volunteer to provide free medical services for the children of Municipal Schools in Mumbai (2012)


Successfully organising blood camps for the needy patients of District Hospital, Dhule (2013)


Chief Editor of Annual College Magazine 'Nostalgia' at SBH Government Medical College, Dhule (2014)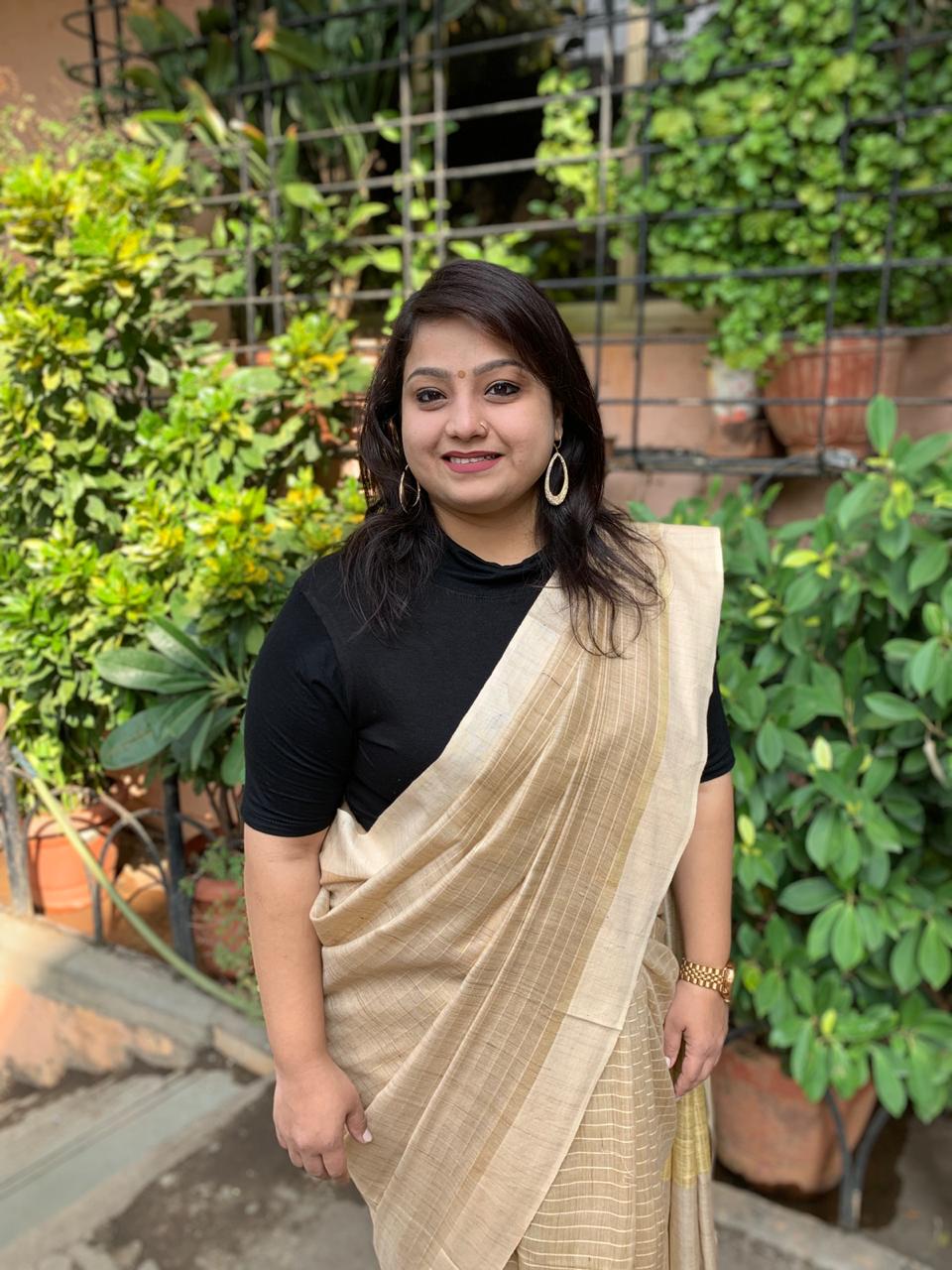 Dr. Hemlata Pandey Gala


Dr. Hemlata Pandey Gala is the first female forensic odontology expert in the country and the only expert in Maharashtra who is an active practitioner in the field in India. She is an alumna of Holy Cross High School, Kurla. After studying dentistry in India, she has trained extensively with renowned experts in United Kingdom. She is a Forensic Odontology Expert at the Department of Forensic Medicine at the prestigious institute of Seth GS Medical College and KEM Hospital, Mumbai. Besides having provided expertise for State Police and CBI (Central Bureau of Investigation) in cases of identification of unknown human remains, sexual assaults, homicides, child abuse, domestic violence, exhumation of graves, serial killings and gang-rapes, she also regularly provides expert testimonies in various Courts in India. Apart from working on field, she conducts lectures and seminars for Under Graduate; Post Graduate Dental and Medical students at Seth GS Medical College, Nair Hospital Dental College. She is the Chief Faculty for Fellowship conducted by Indian Board of Forensic Odontology, Indian Dental Association and DY Patil School of Dentistry in India. She has also been a guest speaker at various National and International conferences and workshops. Dr. Pandey is also heavily involved with conducting training workshops and seminars for Police academies, Investigating Agencies and Judiciary throughout India. Dr. Hemlata Pandey Gala is the recipient of the Young Achiever's Icon Award by Midday and is a TEDx speaker.
Dr. Dhanish Mehendiratta


Dr. Dhanish Mehendiratta is a practicing Fellow Spine Surgeon at the P.D. Hinduja Hospital and Research Center (Mahim), Hinduja healthcare Surgical (Khar), Breach Candy Trust Hospital and Laud Clinic (Dadar). He is a proud alumni of Holy Cross High School, Kurla (1995 to 2005). He attributes his success to the disciplinarian attitude of his teachers at Holy Cross High School, where focus, dedication and ambition were instilled as the path to success.


Dr. Dhanish is well known within the Orthopaedic network in Mumbai and has received several awards for publications he contributed. To name a few:


· International Journal of Orthopaedics, Traumatology and Surgical Sciences - July 2017 – "Functional outcome of Proximal Tibia Extra- Articular Fractures Treated with Locking Compression Plating"


· International Journal of Orthopaedics, Traumatolgoy and Surgical Sciences - July 2017 – "Complications of Intertrochanteric Fracture Managed With Hemi-Arthroplasty or Internal Fixation Using Dynamic Hip Saw"


· National Journal of Medical and Dental Research – Jan-Mar 2017 – "Comparative Study of Bimalleolar Ankle Fracture Treated by Various Methods of Internal Fixation"


To keep pace with new, innovative medical procedures, Dr. Dhanish attends several conferences and workshops and has built an extensive network within the Orthopaedics field of medicine. He is persistent, dedicated, talented and well respected.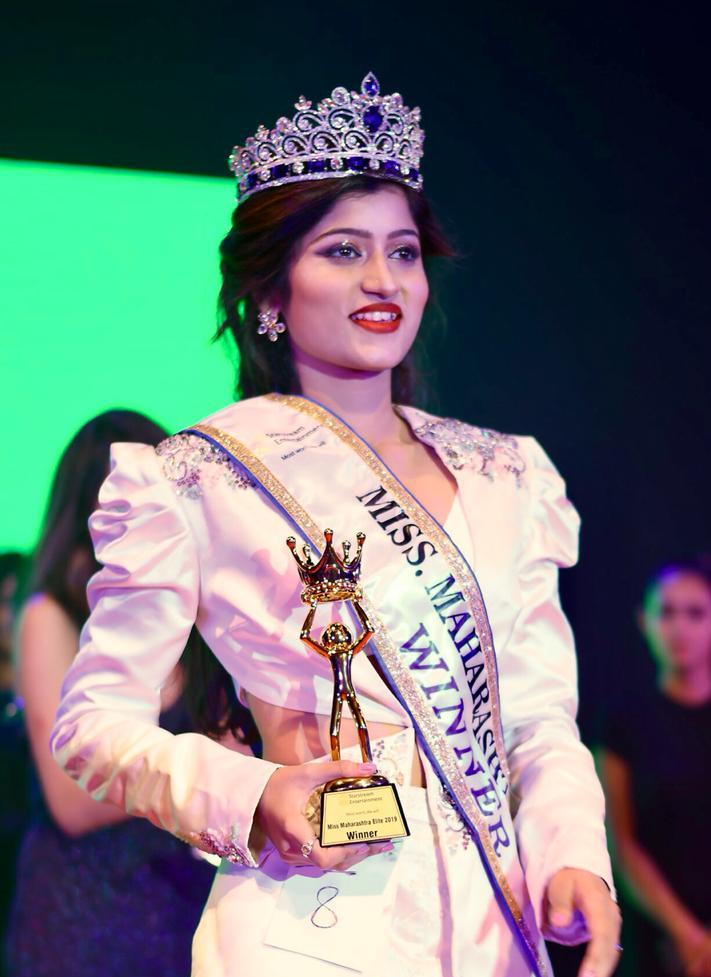 Miss. Riya Mehendiratta


Miss. Riya Mehendiratta is an ex-student of Holy Cross High School, Kurla (2004 – 2016). Lately, she has been crowned as 'Miss Maharashtra Elite 2019' in a beauty pageant organized by Starstream Entertainment. Born and brought up in Kurla, she completed her schooling from Holy Cross and is now completing her final year at K.J. Somaiya College of Arts and Commerce to obtain a Bachelors degree in Management Studies.


She is also a professional dancer specialising in Bharatnatyam, Bollywood and Western style and has won many competitions since she was 6 yrs old. She is determined; goal oriented and hopes to be successful in many pursuits of her life. She is a role model for many young women who want to achieve their goals and fly high.